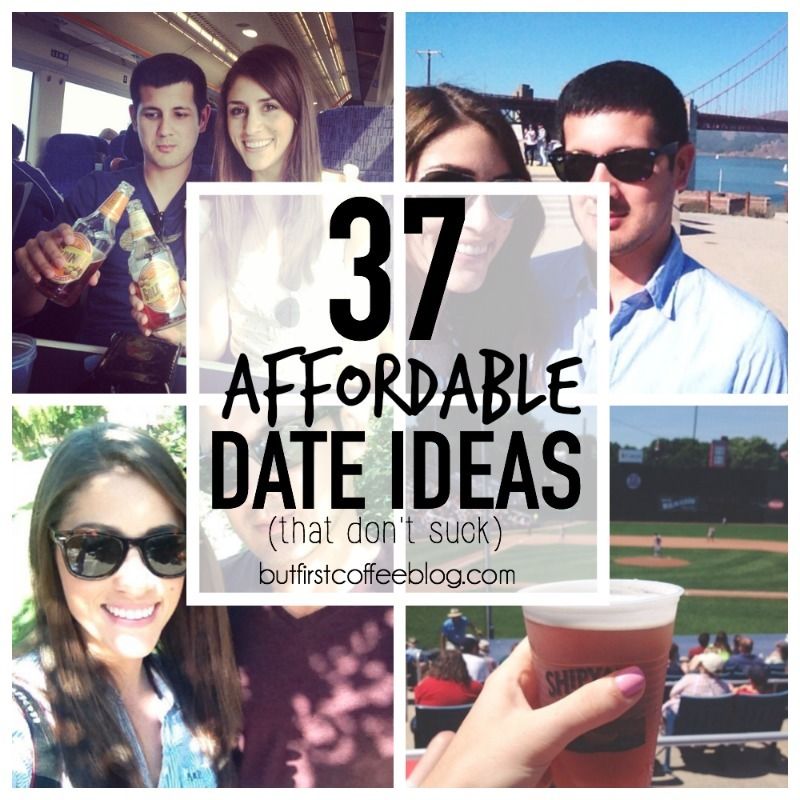 Going out for dates is fun, but it can be expensive! Here's some of my best ideas for cheap dates (that don't suck) and won't break the bank.  They work for significant others, friends, or just to do by yourself!
Follow my blog with Bloglovin
1. Go for a hike
2. Take a drive (with to-go coffee, of course….bring table topics for a fun car game)
3. Visit a small history/science museum (don't forget about student/teacher/government discounts if they apply to you!)
4. Visit a coffee shop and bring a card game
5. Picnic!
6. Go to the beach
7. Bring a kite to a park (and maybe a beer or two, in case the wind is no good)
8. Find a place that is BYOB
9. Know the local spots with good happy hour (1/2 off apps is my favorite phrase)
10. Buy a new board game and stay in for the night (cheap champagne also suggested)
11. Go to the mall/outlets but only bring $20 to spend. Get creative, what can you get?
12. Visit a town in your state that you've never been
13. Go to a vineyard for a tasting (most allow you to bring a picnic lunch as well, make an afternoon of it)
14. Find a dinner deal on Groupon
15. Buy the ingredients for a meal you've never cooked and make it together
16. Enjoy your backyard (garden, throw the football, lay out in the sun)
17. Find a fancy restaurant with great view and just get drinks (it's a fun way to enjoy the atmosphere without the hefty bill)
18. Go for a bike ride
19. Volunteer at a charity event together
20. Go to a brewery (a lot offer free tours along with tastings!)
21. Go to the drive in movies (bring bug spray, trust me)
22.  Go to a minor-league sporting event (who cares who is playing, they have ice cream in a helmet!)
23. Find a pretty landscape and each try to paint/draw it (no skills required, it's more fun that way anyways)
24. Visit an art museum (try to guess each other's favorite piece in each room)
25. Get lunch from a food truck in a fun city & people watch
26. Go fishing
27. Take a class together (local town halls usually have a list of affordable classes)
28.  Go mini golfing or bowling (or both, YOLO)
29. Go out for ice cream
30. Rent a grill at a local park and make a day of being at the park (don't forget the s'mores ingredients and some fun lawn games!)
31. Go to a flea market
32. Look at some houses around your community during their open houses (like that huge one down the street that you've always wondered what it looked like inside!)
33. Have a taste test (get three kinds of one of your favorite foods and have a blind taste test to see which is best)
34. Visit a local liquor store when they're offering tastings
35. Play tennis or basketball (or soccer, or Frisbee)
36. Go out to a restaurant just for dessert
37. Have a pot luck with friendsI also shared some cheap dates in my most recent video, along with my spring weekend routine, if you'd like a gander.

What are your favorite cheap dates?

All items were purchased with my own money unless specifically stated or marked with an asterisk (*). An asterisk identifies a product sent to me for review or as a gift. I do not accept compensation in exchange for a good review. All thoughts and opinions expressed are my own.