Happy Friday, friends!  Today, as the title so clearly states, I'm sharing four different ways you can rock the oh-so-loved winged cat eyeliner look.  For reference, I'm using Wet n Wild's Mega Liner Liquid Liner to create these looks (unless otherwise noted).  It's my favorite liner for these looks because I think it's so easy to use.  Let's take a look!
The most modest is our sweet little kitten eye.  Using your bottom lash line as a guide create a small flick.  From the half-way point on your top lash line, draw a line to connect this point to the top of the flick. Fill in the small space you've created and BAM! Done-zo.
Perhaps everyone's favorite cat, this is like the domestic cat of cat eyes.   As same with The Kitten Eye, use your bottom lash as a guide and create a flick, this time you want it about double the length as in The Kitten.  Take your liner to about 3/4 across your top lash line (as in 1/4 away from you eye's inner corner) and from that point draw a line up to meet your flick.  Fill it all in. You go Glen Coco, you rock that classic cat eye.
Feeling a little more daring?  This Dramatic Cat Eye is like the lion of cat eyes, king of the jungle.  Like with the other two, you'll be creating a flick, but you'll want it slightly more horizontal in comparison.  Next take your liner all the way to the very inner corner of your top lash line and draw a line to connect that with the flick.  Fill it all in. Rawr, gurl, you look fierce!
Want something a little different. The reversed cat eye is just like a regular cat eye, only a little upside-down.  Create two flicks on your bottom lash line: on the outer corner flick slightly upward and on the inner corner flick slightly downward.  I suggest a pencil or gel liner for the next step, you'll want to line your entire bottom lash line as well as take it into the water line.  Finally, using the liquid again, slightly widen the outer half of the line. And, there you have it. Get on wit yo' bad self.
Which of these four cat eyes are you most likely to rock?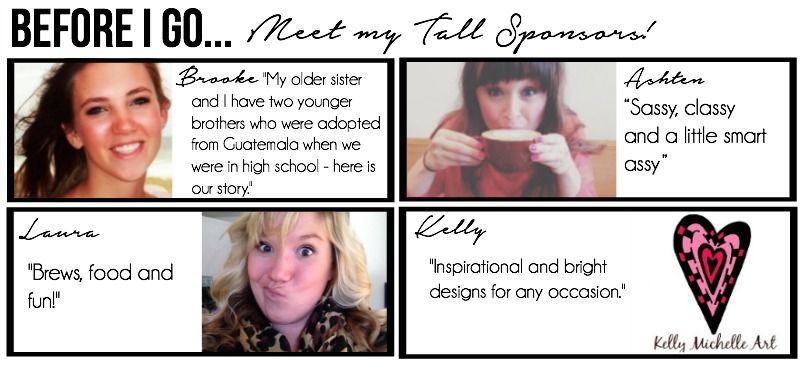 (click anywhere on the ladies to check out their blogs!)